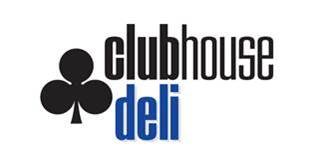 Hours: 
11:00 am – 8:00 pm Sunday – Thursday
11:00 am – 10:00 pm Friday & Saturday
Contact by phone: 702-869-7722
---
Clubhouse Deli
Clubhouse Deli is your stop for a quick satisfying bite. Our Las Vegas Deli serves hot and cold sub sandwiches, burgers and hotdogs, artisan salads, breakfast sandwiches, bagels with cream cheese, and also chili, soups, and appetizers. We proudly feature Boar's Head premium deli meats and cheeses which can be purchased by the pound. We also offer sliced bread and rolls for sale. Come and try your Summerlin deli. We want to be your one-stop-shop for all your sandwich needs!
All Summerlin, Premier & Elite Rampart Rewards Cardholders get 25% off every day!
We now accept your mailer and kiosk coupons!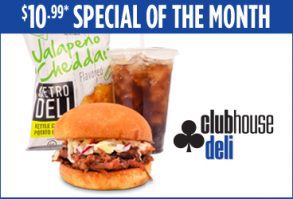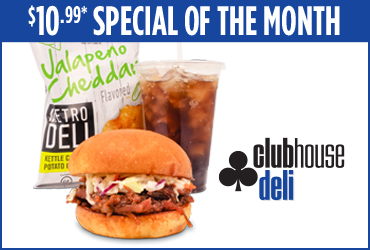 Pulled Pork Combo
$10.99* Combo July Deli Special
Enjoy the Pulled Pork combo meal deli special at Clubhouse Deli in July.
Slow roasted hand-pulled pork topped with house-made cabbage slaw and BBQ sauce on a brioche bun.
Served with chips and a drink.
*$10.99 with Rampart Rewards card. $13.99 price without card.
MORE DETAILS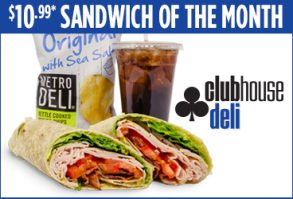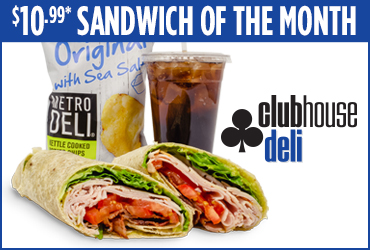 California Club Wrap Combo
$10.99* June Sandwich Combo Special
Throughout June, enjoy our California Club Wrap combo meal at Clubhouse Deli.
A cilantro tortilla wrap with delicious turkey, bacon, guacamole, lettuce & tomato.
Served with chips and a drink.
*$10.99 with Rampart Rewards card. $13.99 price without card
MORE DETAILS