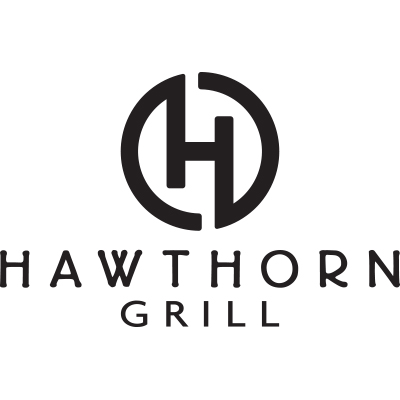 Hours
Breakfast
6am – 11am Mon – Sat
6am – 9am Sun
Brunch
10am – 2pm Sun
Lunch
11am – 2pm Mon – Sat
Bar
4pm – 11pm Sun – Thurs
4pm – 1am Fri – Sat
Bar & Patio Happy Hour
4pm – 6pm Mon – Fri
Dinner
5pm – 10pm Sun – Thurs
5pm – 11pm Fri – Sat
Located inside JW Marriott in the Spa Tower.
Complimentary valet parking available.
Featuring a perfect balance of crave-worthy steakhouse fare and American classics, alongside an extensive wine and cocktail program. Sure to be Summerlin's newest hotspot, Hawthorn Grill features a rich bar area, perfect for an after-work or pre-dinner drink; a large, yet cozy dining room easily accommodating a large family dinner or a romantic date; and an expansive outdoor patio with a vibrant waterfall surrounded by lush foliage.
Hawthorn Grill is open for Breakfast, Lunch, and Dinner!
Join us for Hawthorn Bar & Patio Happy Hour served 4 pm – 6 pm Monday – Friday featuring 1/2 off select drinks and bar menu items & live entertainment 4 pm – 8 pm on Fridays.
Visit HawthornGrillLV.com for complete information about our new signature restaurant.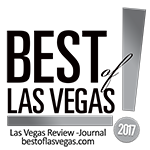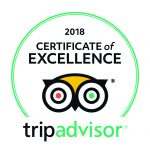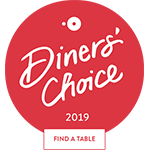 Breakfast Menu
Lunch Menu
Dinner Menu
Dessert Menu
Sunday Brunch Menu
Sunday Brunch Champagne Menu
Bar+Patio Food
Cocktails & Wine
DINING SPECIALS AT HAWTHORN GRILL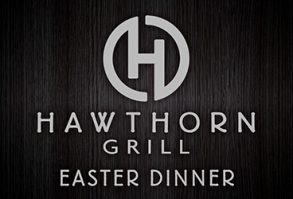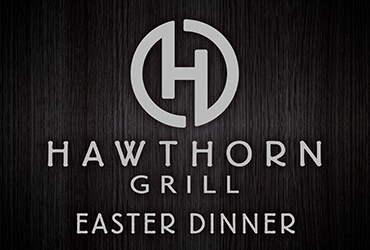 Easter Dinner Menu
Served April 21, 2019 from 5 pm - 10 pm
Join us for Easter Dinner at Hawthorn Grill.
MORE DETAILS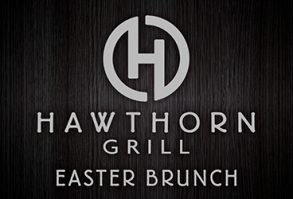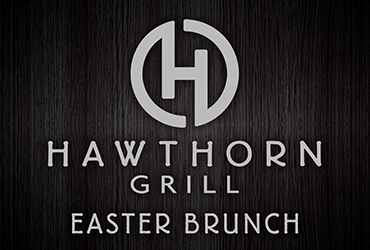 Easter Brunch at Hawthorn Grill
Sunday, April 21, 2019 - Seatings 9:30 am, 11:30 am, 1:30 pm
Enjoy our annual Easter Brunch at Hawthorn Grill in Summerlin, Las Vegas including Egg Hunts for the children.
Call 702-507-5955 for reservations!
To stay up-to-date on all our Summerlin Restaurants dining promotions and events explore our website often.
Follow us on Facebook, Instagram, and Twitter to keep up with everything we have going on!
MORE DETAILS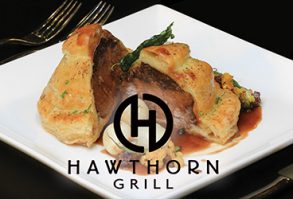 Beef Wellington Dinner Special at Hawthorn Grill
Every Sunday from 5 - 10 pm
Enjoy our Beef Wellington Dinner Special at Hawthorn Grill Steakhouse in Summerlin Las Vegas for only $52.
6oz filet of beef wrapped in puff pastry served with mushrooms, seasonal vegetables and truffle demi.
MORE DETAILS