Casino Hosts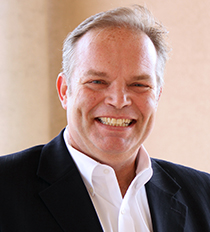 Niall Glennon
Director of Player Development
702-507-5904
nglennon@theresortatsummerlin.com
After working over 25 years in the local gaming and hospitality industry, Niall knows what locals like and how they expect to be treated. Using his extensive knowledge and experience Niall aims to provide an even better experience for our players and guests.
---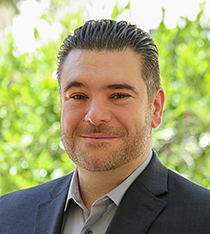 Keith R. Kudrewicz
Executive Casino Host
702-869-7240
kkudrewicz@theresortatsummerlin.com
Keith helped to open Rampart Casino in 1999 as a valet attendant and returned in late 2012. He hails from Buffalo, New York but has lived in Las Vegas for more than three decades. Keith has worked in all facets of the gaming and hospitality industry as a Front Desk Agent, Bellman, Night Auditor, Security Officer, and Casino Host. One job Keith has never but has always wanted to be is as a magician, despite not knowing any magic tricks.
---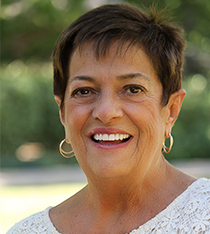 Gina Lombardi
Executive Casino Host
702-507-5932
glombardi@theresortatsummerlin.com
Gina started at the Rampart Casino in 2001 and has spent more than two decades in the gaming industry, and nearly half of that as a Casino Host, which she loves. Originally from Denver, Colorado, Gina was a young singing sensation and has performed all over the country, including at our own Addison's Lounge. She loves bowling, and says everyone else loves her bowling also – her average is only 99 so she always finds a cheering crowd.
---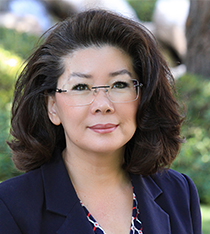 Brenda Park
Executive Casino Host
702-507-5924
bpark@theresortatsummerlin.com
Brenda has been an Executive Casino Host for nearly three decades, and rejoined the Rampart Casino team in 2012. She hails from Pusan, South Korea, but has lived in Las Vegas since 1972. Brenda says she truly loves coming in to work every day to assist guests, and says there's no better casino to work for than the Rampart. Before she gets too old she'd like to jump out of a plane and take a hot air balloon ride in New Zealand!
---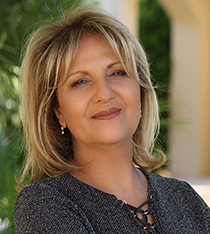 Esther DeVeraFort
Executive Casino Host
702-507-5906
efort@theresortatsummerlin.com
As an industry veteran with 15+ years experience, Esther is ecstatic to work with true leaders in the field here at the resort. She loves building genuine relationships and providing her guests with impeccable service. When she is not assisting guests, she enjoys traveling the world with her husband, cooking, and spending time with her four beautiful children.
---
Elena Levine
Executive Casino Host
702-507-5905
elevine@theresortatsummerlin.com
As an Executive Casino host with over a decade of experience, Elena enjoys taking care of her guests and building long-lasting relationships. Elena's varied interests include traveling, reading, music and sporting events.
---
Kalceylynn Lucena
Casino Host
702-507-5983
klucena@theresortatsummerlin.com
Kalcey has been in the Casino industry and Rampart Casino for about 8 years. She was born and raised in Hawaii. As a Casino Host she enjoys creating lasting memories and building relationships with our guests. What she loves about work are the guests she works for and the people she works with. She enjoys playing pool, any kind of poker, listening to music and spending time with her family.
---
Christine Stark
VIP Casino Host
702-869-7191
cstark@theresortatsummerlin.com
Christine joined the Rampart team in 2013.  Born in the Philippines and raised in Chicago, Christine made Las Vegas her home in 1996.  She has over 20 years of experience in customer service and casino related fields.  At Rampart Casino, Christine enjoys meeting and building relationships with guests.  She aims to fulfill the needs of each and every guest she encounters.  Outside of work, Christine likes spending quality time with family and friends.
---
Jeffrey Helminiak
VIP Casino Host
702-869-7191
jhelminiak@theresortatsummerlin.com
Jeff joined the Rampart Team in 2017. Born and raised in the Midwest, Jeff grew up in Michigan and has lived in Chicago and Hawaii before relocating to Las Vegas in 2016.  Jeff enjoys building great relationships with his guests here at Rampart.  Outside of work Jeff is an avid bingo player, Cubs fan, and enjoys traveling, and spending time with his family, and friends.
---