Vegas Low Roller Group Pull Event
Las Vegas Casino Promotions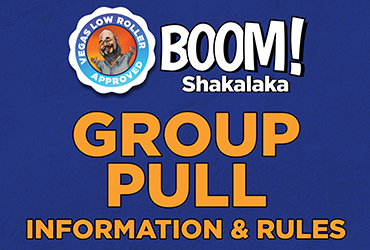 October 15 & 29 at 6:15 pm in the High Limit Room
Casino Floor
On October 15th and 29th, Rampart Casino in partnership with @VegasLowRoller will host a Group Pull Event at 6:15 pm in the High Limit Room. Please read the information sheet for all the details.
Please note, there will be FILMING IN PROGRESS of this event. Please be aware that by entering this area, you consent to your voice, name and/or likeness being used, without compensation in video recordings.
Follow us on Facebook, Instagram, and X to keep up with everything we have going on!
MORE DETAILS