$80,000 Summer Sting Fling Giveaway
Las Vegas Casino Promotions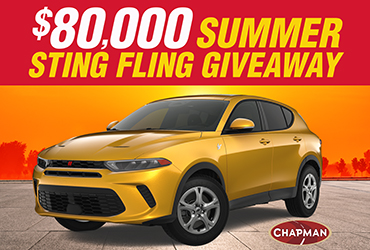 Friday & Saturday at 6:15 and 8:15 pm - Grand Prize Drawings on July 30, 2023 at 8:15 pm
Casino Floor
Swarm in to win a 2023 Dodge Hornet GT!
Qualifying drawings June 30 – July 30 every Friday & Saturday at 6:15 pm & 8:15 pm.
168 total winners will win up to $2,500 and qualify for the Grand Prize Car Drawing on July 30 at 8:15 pm.
Final Qualifier Drawing Sunday, July 30, 2023 at 6:15 pm.
Earn 10X entries Monday – Thursday.
Earn 20X entries July 28-30
To stay up-to-date on all our promotions and events explore our website often.
Follow us on Facebook, Instagram, and Twitter to keep up with everything we have going on!
MORE DETAILS