St. Patrick's Day Party 2018
Las Vegas Casino Promotions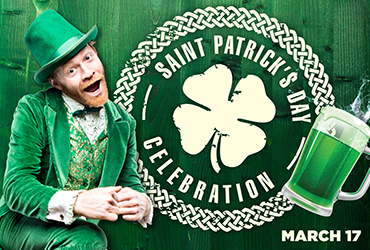 The Pub is Back For St. Patrick's Day! Noon - Midnight!
Valencia Ballroom
Join us for our 2018 St. Patrick's Day party in Valencia Ballroom. The pub is back for one day only March 17, 2018 – with live entertainment featuring Finnegan's Wake and Holes & Heart starting at 1 pm. There will be Irish pub-style food & drink specials, Jameson & Guinness Girls and lots of fun games and giveaways! Best of all, there is FREE admission!
Visit our website often to find out about all our current promotions.
Follow us on Facebook, Instagram, and Twitter to keep up with everything we have going on!
MORE DETAILS