Ruler of the Room Parlay Card Challenge
Football Promotions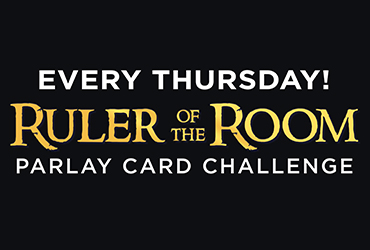 Thursday Nights During the Football Parties
Race & Sports Book
Play the Ruler of the Room Parlay Card Challenge each week to win a VIP seating package during each Thursday night football party that includes a free bucket of beer and $50 to Clubhouse Deli. The top Parlay card winner for each week will win the Ruler of the Room contest.
To stay up-to-date on all our promotions and events explore our website.
Follow us on Facebook, Instagram, and Twitter to keep up with everything we have going on!
MORE DETAILS