Roast Beef Dip
Las Vegas Restaurant Special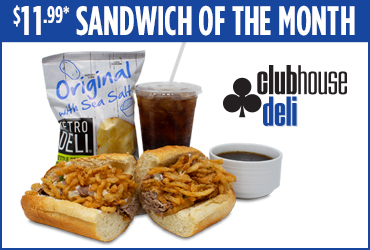 $11.99* Combo December Deli Special
Clubhouse Deli
Enjoy the Roast Beef Dip combo meal deli special at Clubhouse Deli in December.
Thinly sliced roast beef on a French roll with crispy fried onions and creamy horseradish. Served with au jus for dipping.
Served with chips and a drink.
*$11.99 with Rampart Rewards card. $13.99 price without card.
MORE DETAILS