Point Multiplier Bonus – Las Vegas Slots
Football Promotions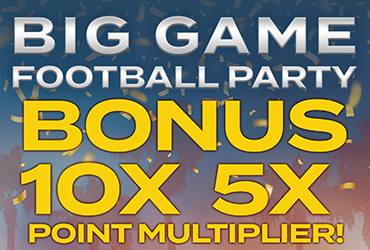 6 pm - midnight, February 13, 2022
Casino Floor
Play your favorite Las Vegas Slots at Rampart Casino and multiply your points. Rampart Rewards players will earn 10X points on Reels and Video Reels and 5X Video Poker.
Visit our website often to find out about all our current Las Vegas slots promotions.
Follow us on Facebook, Instagram, and Twitter to keep up with everything we have going on!
MORE DETAILS