Pigskin Parlay
Football Promotions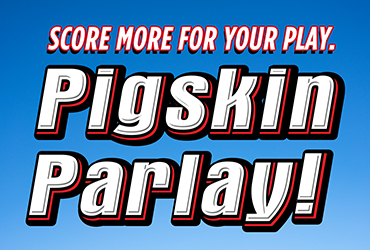 Score More for your play. Pigskin Parlay!
Race & Sports Book
Top Parlay Card Payout Bonus Prize
We are awarding a $500 BONUS for the Highest Winning Parlay Card Payout of the Seaason on January 8th.
Check winning parlay card totals every Tuesday at the Race & Sports Book to see if your payout tops the leaderboard!
MORE DETAILS