Passover Dinner
Las Vegas Restaurant Special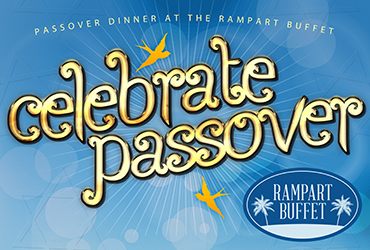 Friday and Saturday March 30 & 31, 2018 | 4pm - 9pm
Rampart Buffet
Enjoy Passover dinner at Rampart Buffet.
Featuring traditional offerings such as Matzo Ball Soup, Home-made Potatoe Knishes, Potato Latkes, Whitefish Salad and a carving station with Roasted Prime Rib, Braised Beef Brisket and Roasted Lamb.
Friday, March 3oth will also feature seafood and crab legs.
Enjoy assorted desserts such as Almond Bars, Macaroons and Rugelach.
To stay up-to-date on all our Summerlin Restaurants dining promotions and events explore our website often.
Follow us on Facebook, Instagram, and Twitter to keep up with everything we have going on!
MORE DETAILS