$10.99 Orange Chicken Dinner Special
Las Vegas Restaurant Special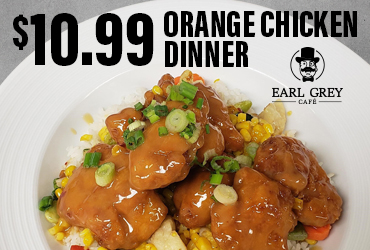 Served Daily from 11 am - 9 pm in January & February. Dine-In Only.
Earl Grey Café
Our $10.99 Orange Chicken Dinner Special is served daily from 11 a.m. to 9 p.m. Fried chicken fritters served with steamed rice, seasonal vegetables and orange butter sauce. Dine in only. Add soup or salad for $1.99 more.
To stay up-to-date on all our Summerlin Restaurants dining promotions and events explore our website often.
Follow us on Facebook, Instagram, and Twitter to keep up with everything we have going on!
MORE DETAILS