Year of the Ox Red Envelope Table Games Prize Pick – Las Vegas Casino
Las Vegas Casino Promotions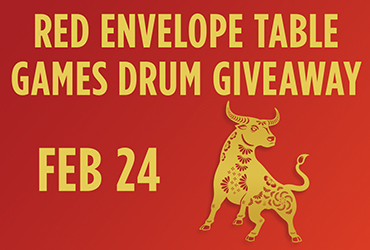 February 24, 2021 at 10 am - 10 pm
Casino Floor
Play Table Games at the Best Las Vegas Casino!
Win Promotional Chips, Free Bets, or a Year of the Ox Live Chip at Rampart Casino playing table games in our Year of the Ox Red Envelope Table Games Prize Pick Wednesday, February 24, 2021, 10 am – 10 pm.
Visit our casino promotion page to see all the fun we have planned this month and learn more about our table games on our website.
Follow us on Facebook, Instagram, and Twitter to keep up with everything we have going on!
Visit the Pit for details.
MORE DETAILS