Kentucky Derby Weekend
Las Vegas Casino Promotions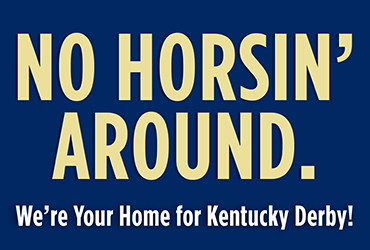 Free Race Betting Seminar & Derby Day Specials
Race & Sports Book
Join us for the 2022 Kentucky Derby Weekend.
FREE Race Betting Seminar May 6, 6 pm in Cascade Lounge
Learn how to bet the horses with Professional Handicapper Bob Ike.

Everyone who attends the seminar is entered into a free Derby Raffle held immediately after the seminar.
Collect your prize at the end of the Kentucky Derby race on May 7.
Derby Day Specials May 7 in the Race & Sports Book
Receive a $5 coupon to your choice of Clubhouse Deli OR Market Place Buffet when you make a $50 Derby bet.
Join our $1,000 Derby Day Hat Contest from 1 pm – 3 pm at Casino Valet Entrance. 20 total winners receive $50 Free Slot Play.
Enjoy $5 Derby Drink Specials at all casino bars including Mint Juleps & Louisville Coolers.
MORE DETAILS