Keep It or Risk It Giveaway – Las Vegas Deals
Las Vegas Casino Promotions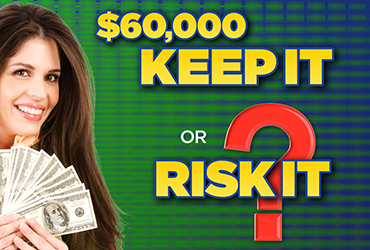 Drawings every Friday & Saturday in January at 6:15 & 8:15 pm
Casino Floor
Looking for great Las Vegas Deals? We are hosting our Take It or Risk It Giveaway Drawings every Friday & Saturday in January at 6:15 and 8:15 p.m. Every 100 points in slot play or one hour with a $10 average bet on table games earns one entry. Guests can earn ten times entries Monday through Thursday. 40 winners every weekend can take the guaranteed $500 cash or choose from the drum to win up to $5,000 cash!
To view all our casino promotions and great Las Vegas Deals please visit our Rampart Casino promotions page.
Follow us on Facebook, Instagram, and Twitter to keep up with everything we have going on!
MORE DETAILS