FREE Sport Betting Seminars
Football Promotions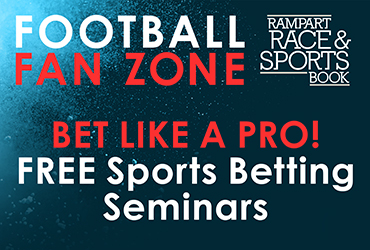 Wednesday, September 4 at 6 and 7 pm
Grand Ballroom
New to sports betting? Now is your chance to get in on the action and learn your best options for betting sports. Attend our FREE Betting Seminars on Wednesday, September 4, 2019 in the Grand Ballroom.
Two Sessions Available
Beginner's Seminar, 6 pm
Hosted by Duane Colucci and Steve Mikkelson
Advanced Seminar, 7 pm
Hosted by Brent Musburger & Vincent Magliulo from VSiN and Bruce Marshall from Gold Sheet.
MORE DETAILS