Easter Buffet Brunch
Las Vegas Restaurant Special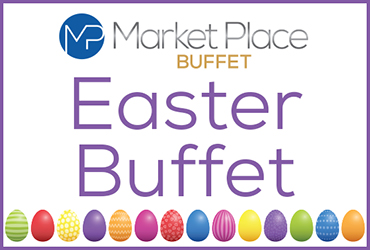 Sunday, April 9 from 10 am - 8 pm
Market Place Buffet
Enjoy Easter Buffet at Market Place Buffet.
Featuring menu additions such as Cherry Glazed Ham, Braised Leg of Lamb, Roasted Prime Rib, Battered Fish & chips, Crispy Fried Chicken and Specialty Desserts.
To stay up-to-date on all our Summerlin Restaurants dining promotions and events explore our website often.
Follow us on Facebook, Instagram, and Twitter to keep up with everything we have going on!
MORE DETAILS