December Gift Giveaways
Las Vegas Casino Promotions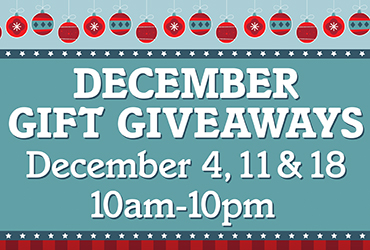 Holiday Cookies, Chocolate & Wine!
Casino Floor
Earn 300 same day base points on December 4, 11, and 18 to receive a free gift in our December gift giveaways. Limit of 2 earned gifts per player, per day. While supplies last.
• December 4 – Holiday Cookies
• December 14 – Wine Giveaway
• December 21 – Holiday Chocolates
For all our December casino promotions and deals, please explore our website.
Follow us on Facebook, Instagram, and Twitter to keep up with everything we have going on!
MORE DETAILS