Cowabunga of Cash Table Games Drawings
Las Vegas Casino Promotions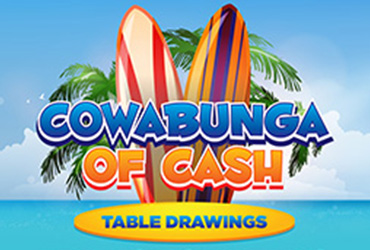 Fridays & Saturdays July 10 - August 1 at 9 pm
Casino Floor
At our Las Vegas Casino, Rampart Rewards players earn entries into our Cowabunga of Cash Table Games Drawings by playing their favorite Table Games.
9 winners at each drawing win up to $2,000 cash!
Visit our website often to find out about all our current promotions. Follow us on Facebook, Instagram, and Twitter to keep up with everything we have going on!
MORE DETAILS