THIS EVENT HAS PASSED
Cars N' Cash Giveaway
Las Vegas Casino Promotions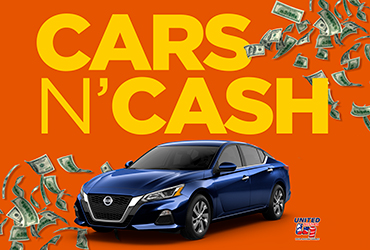 Qualifying Drawings Every Friday & Saturday at 6:15 and 8:15 pm - Grand Prize Drawings on October 31 at 9:15 pm
Casino Floor
We're giving away a brand new 2020 Nissan Altima in October at this Las Vegas Casino! Join us at Rampart Casino for qualifying drawings every Friday & Saturday in October at 6:15 pm & 8:15 pm.
Weekly grand prize car drawing will be on Saturday, October 31 at 9:15 pm. The winner will have their choice of $25,000 cash or a 2020 Nissan Altima.
To stay up-to-date on all our promotions and events explore our website often.
Follow us on Facebook, Instagram, and Twitter to keep up with everything we have going on!
MORE DETAILS