March Madness $50 Wager Special
Las Vegas Casino Promotions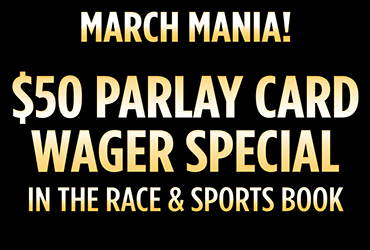 March 14 - April 3, Game Days Only
Race & Sports Book
Make a $50 parlay card wager at the Race & Sports Book during March Madness, March 14 – April 3 (game days only) and receive your choice of:
A coupon to the Deli for a Hamburger OR Hot Dogs & Fries OR Chicken Strips
A coupon for $5 off in the Market Place Buffet, good for any meal period.
*You may combine wagers to receive this coupon. One trip to window only. Cannot combine coupons.
MORE DETAILS