$75,000 Bingo Jamboree – Las Vegas Bingo
Las Vegas Casino Promotions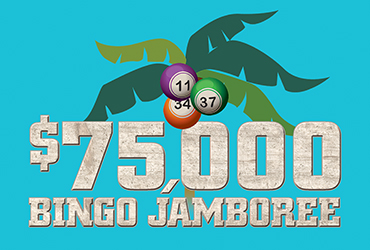 November 10 & 11, 2018
Rampart Bingo
Join us at Rampart Bingo for our $75,000 Bingo Jamboree on Saturday, November 10th and Sunday,  November 11th, 2018. Doors open at 9:00 am. Warm-ups start at 11:30 am. Jamboree games start at 12:30 pm. Reserved seating only. Limited to 320 seats. No refunds after November 1, 2018.
Special $69/night room offer available to participants. Tickets go on sale October 3rd and can be purchased in the Bingo Room or by phone. Call 702-869-7892 or 702-869-7890.
See Rampart Bingo for details.
MORE DETAILS