$40,000 Turn the Tables Blackjack Challenge
Las Vegas Casino Promotions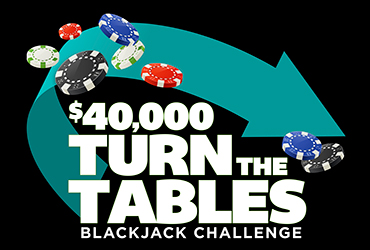 Fridays & Saturdays In August at 9 pm and 10 pm
Casino Floor
Join us for our $40,000 Turn the Tables Blackjack Challenge drawings every Friday and Saturday in August at 9 pm & 10 pm.
Drawing winners go hand to hand against the house!
40 winners each weekend.
Win up to $5,000 each night
To stay up-to-date on all our promotions and events explore our website.
Follow us on Facebook, Instagram, and Twitter to keep up with everything we have going on!
MORE DETAILS