$125,000 Avalanche of Cash Drawings
Las Vegas Casino Promotions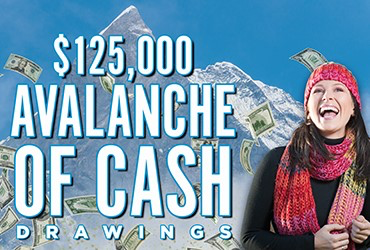 Fridays & Saturdays at 6:15 pm & 8:15 pm
Casino Floor
Join us at our Las Vegas casino for a chance to win in our $125,000 Avalanche of Cash Drawings.
32 winners every weekend win up to $5,750 at each drawing. Earn 10x entries Monday – Thursday
Make sure to check our website often to learn about all our fun promotions.
Follow us on Facebook, Instagram, and Twitter to keep up with everything we have going on!
MORE DETAILS