New Year's Eve Dinner
Las Vegas Restaurant Special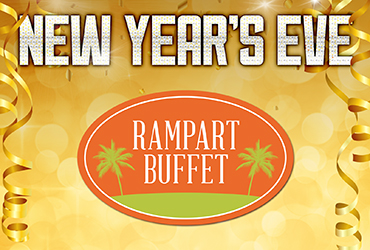 December 31, 2018 from 2 pm - 8 pm
Rampart Buffet
Rampart Buffet welcomes you to New Year's Eve Dinner!
Served December 31, 2018 from 2 pm – 8 pm
$79 + tax with a Rampart Rewards Card or $89 without.
Follow us on Facebook, Instagram, and Twitter to keep up with everything we have going on!
For great dining deals, visit Rampart Buffet often to see what is new.
MORE DETAILS