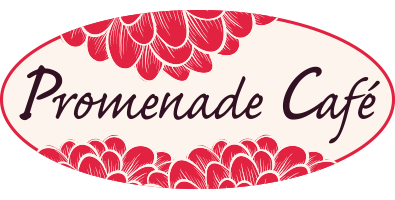 Contact by Phone: 1-702-507-5966
Hours
Open 24 hours a day, seven days a week.
Overlooking the excitement of the casino, The Promenade Cafe features a wide variety of fare. With an all-new menu, now you can enjoy build-your-own deli sandwiches and Angus burgers, all-day breakfast, late-night favorites, and as always our signature 3-course menu with items from $9.99.
Menu
DINING SPECIALS AT PROMENADE CAFE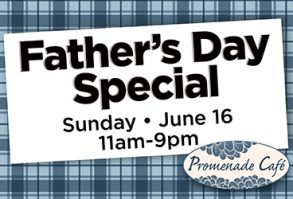 Father's Day Special
Sunday, June 16 at 11 am - 9 pm
Celebrate Father's Day at Promenade Café with our Father's Day Dining Special for $15.99.
Blue Moon Beer with FREE commemorative glass
12 oz. Grilled Ribeye marinated with Blue Moon Beer
Red Smashed Potatoes
Grilled Asparagus
Root Beer Float
MORE DETAILS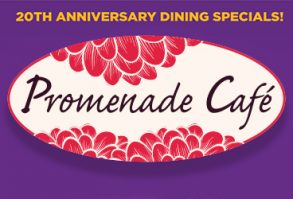 20th Anniversary Dining Specials
In May Celebrate 20 Years of Great Dining at Promenade Cafe
Enjoy our great dining specials:
$9.99 Steak & Lobster
$9.99 Crab Legs Dinner (served May 18 & 25th only)
$7.99 Express Meals
All-You-Can-Eat
MORE DETAILS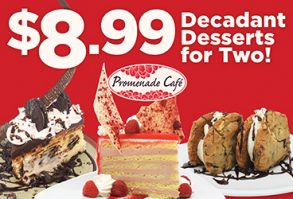 $8.99 Decadent Desserts for Two
Choose from 3 Amazing Desserts!
Sharing is caring!
Promenade Cafe is now serving 3 decadent desserts large enough to share for only $8.99 each!
MORE DETAILS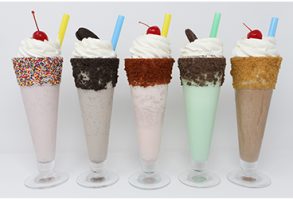 $5.99 Signature Milkshakes
Choose from 5 unique flavors!
Bring out the kid in you!
Promenade Cafe is now serving 5 signature milkshake flavors for only $5.99 each!
MORE DETAILS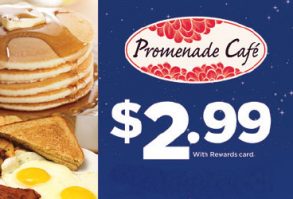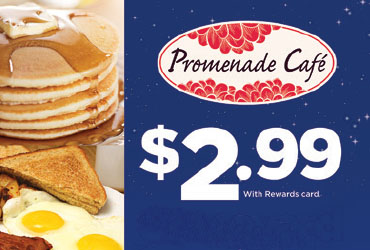 $2.99 Graveyard Special
Served Nightly from midnight - 6 am. Dine-In Only.
Stop by Promenade Cafe for late night dining – graveyard special. Choose from:
2 Eggs, 2 Strips of Bacon, 1 Sausage, served with hash browns & toast
Buttermilk Biscuits & Country Gravy, Giant Stack of Buttermilk Pancakes
Grilled Cheese Sandwich & Cup of Soup du Jour
Breakfast Sandwich – egg, sausage, and cheese on an English Muffin
No Substitutions.
All items are $6.99 without a Rampart Rewards card.
MORE DETAILS