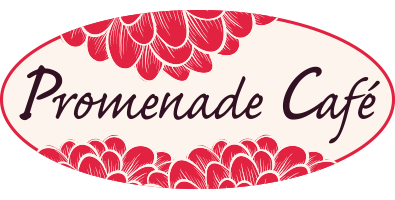 Contact by Phone: 1-702-507-5966
Hours
Open 24 hours a day, seven days a week.
Overlooking the excitement of the casino, The Promenade Cafe features a wide variety of fare. With an all-new menu, now you can enjoy build-your-own deli sandwiches and Angus burgers, all-day breakfast, late-night favorites, and as always our signature 3-course menu with items from $9.99.
Menu
DINING SPECIALS AT THE PROMENADE CAFE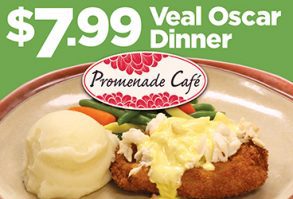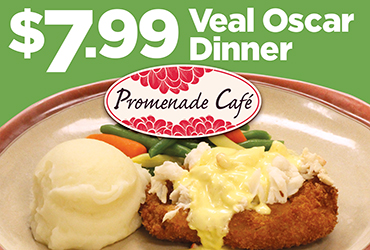 $7.99 Veal Oscar Dinner Special – Summerlin Restaurants
Served Daily from 11 am - 9 pm in September & October. Dine-In Only.
Beginning September 1st, $7.99 Veal Oscar Dinner Special is served daily from 11 a.m. to 9 p.m. with mashed potatoes and seasonal vegetables. Dine in only. Add soup for $1.99 more.
MORE DETAILS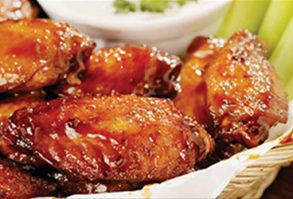 $2.99 Graveyard Special
Served Nightly from midnight - 6am. Dine-In Only.
MORE DETAILS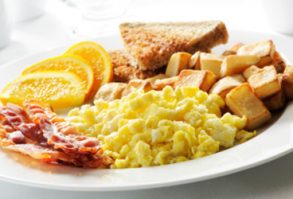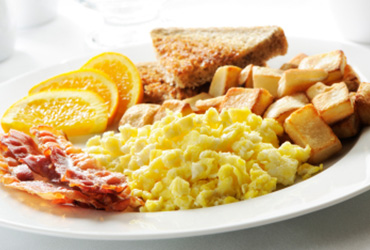 $4.49 Early Riser Breakfast Specials
Dine-In Only.
Rise and shine 7 days a week from 6 am to 9 am with our $4.49 Early Riser Specials ($4.49 with a Rampart Rewards Card).
The Promenade Café features 3 delicious breakfast specials including The Sun City with 2 eggs any style, hash browns, 2 strips of bacon or 2 sausage links and toast.
Add $1 for coffee or tea.
MORE DETAILS